With the permission of our lovely mod
beattraitor!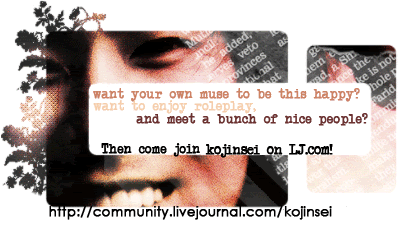 x_epinephrine



is a non AU all asian entertainers roleplaying community, ON THE SEARCH FOR TRAX MEMBERS ESPECIALLY
For further information, please check the RULES & INFO, to see who is claimed you can directly go to the CLAIMSLIST.

Please feel free to conact me on AIM under x tragic pierrot or post a comment here!

Thanks for reading!
♥ Yuki

x-posted! Sorry if your f-list was a bit flooded!